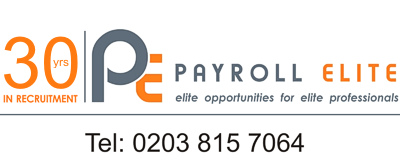 Specialist Recruitment Agency for Payroll and Human Resources jobs.
Payroll Elite is one of the country's leading HR Recruitment Agencies, specialising in providing Human Resources staff to both the private and public sectors.
Human Resources Candidates
If you are looking to recruit HR Personnel, we are confident we will be able to help. We value taking a personal approach and building strong working relationships with our clients, so that we gain a good understanding of your business. The time we invest upfront ensures quicker and more effective results in the long term. Whatever the recruitment need, we will think laterally and constructively, resulting in us being efficient in our sourcing techniques and, most importantly, you getting the right person on board.
All our vacancies are updated on to our website on a daily basis, where they are categorised to help you pin-point the right position. Register on-line now to be considered for the very latest jobs or simply view our vacancy list and apply direct. You can also browse through information on interview and CV writing techniques.
REGISTER FOR OUR JOB-ALERTS!!!
JOB-ALERTS gives candidates the ability to register for Job Alerts, which means you will receive automated emails notifying you of any new jobs that may be of interest to you.
To find out more and to register for this valuable service, click HERE.