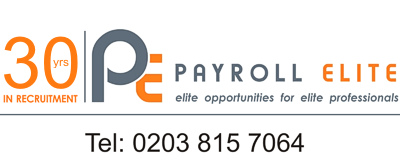 Specialist Recruitment Agency for Payroll and Human Resources jobs.
CVs are crucial to finding a new job. Here we give you some tips on how to make the most of your CV
How to put together a good CV
CVs are crucial to finding a new job.
They should show all your qualifications and experience and hence show how qualified you are for a position.
However, they also give hints as to what you are like as a person, what kind of personality you have, as well as showing how suitable you are for a position and how you would likely get on with other members of a workforce.
Employers often receive hundreds of CVs for one position, so you must create an impression immediately - your CV must stand out so that it won't be skipped over.
CV Writing Service
Since a CV and cover letter are often all a recruiter or prospective employer has to judge you on, using a professional consultancy to write your CV could be one of the best investments you can make.
Click here for your CV Appraisal.

A CV and cover letter is often all a recruiter or prospective employer has to judge you on, so using a professional consultancy to write your CV could be one of the best investments you can make.
Click here for your CV Appraisal.
Writing Your Own CV
However, if you feel more comfortable writing your own CV, here a few tips:
Presentation:
CVs should be presented on one side of an A4 page, and be 2, at most 3, pages long.
They should always be typed. Do not use small type or narrow margins as information will looked crammed: they must be easy reading material.
Keep your CV up to date (eg. change of address / telephone number, permanent position, temping assingments etc). Keeping a copy on disc means that little changes can be made quickly and easily.
Keep the structure of your CV as simple as possible. Additional graphics etc. are not needed, and often draw attention away from what the employer is really looking for. Break up the CV with bold text, capitals and underlining. Do not include long sentences and paragraphs but use bullet points and keywords.
Do not abbreviate, especially for qualifications as they could be overlooked, especially as a potential employer is not sure what they are or what they stand for.
Do not write in the first person.
Write positively - make everything look as positive as possible; for example, if you've been unemployed, explain that you took advantage of this period to re-train etc.
Do not put political or other contentious topics in your CV.
ALWAYS proof read your CV and check for spelling and typing mistakes: these type of mistakes look slovenly and lazy and will not give a good impression.
Explanatory Notes and a sample Curriculum Vitae are given below for illustration purposes. Study it. This is typical of what an employer would expect from you. Do your very best.
EXPLANATORY NOTES
(on page one)
Personal Details:
Your full name, address and telephone numbers (home and work) should be given.
Your date of birth should also always be listed - it looks more noticeable if absent!
Nationality and marital status are optional - employers now often request this type of information for government discrimination surveys.
Other information which should be added in this section includes whether or not you have a current driving licence and whether or not you are a car owner.
Profile:
Write a short 3-4 line paragraph to give a potential employer a summary of yourself. This should capture your work experience, qualifications and personality in order to catch the employer's attention, and make them want to read on and find out more details.
Education and Qualifications:
List education details from 11 years onwards and include dates, names of educational institutions and qualifications (include grades if they are particularly good).
Additional Qualifications:
List any other qualifications which you think may be of relevance; e.g. other academic courses, part-time courses, qualifications for outside interests.
(on page two)
Career and Employment History:
Put your current or most recent employment first, then work backwards.
Always include dates and do not leave gaps between the dates of your previous employment - even if you were unemployed, travelling, rasing children etc - include these.
Duties and Responsibilities:
Put as much detail in as possible and include and list all aspects and everything you did. Present this information in bullet points and using keywords.
Also include information such as the size of the payroll you worked on, whether it was monthly or weekly, systems used for each position etc.
Draw attention and highlight your better jobs and put more junior duties in your earlier, more junior positions.
Interests:
List your hobbies, interests and outside activities, but this should not take more than 2 lines. Do not write a 5 or 6 line paragraph as it rarely tells the employer why they should employ you and space is precious on a CV.
References:
At the end of your CV, list your references. Two names and addresses are usually sufficient. Always include at least 1 previous employer. Professional family friends are a good alternative for a character reference.
Click
here
to see a sample CV