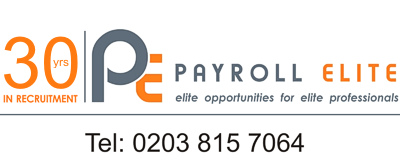 Specialist Recruitment Agency for Payroll and Human Resources jobs.
Do your best in an interview and make the interview process a little easier with our professional tips!
How well do you do at interviews?

It is essential that you perform your best at that all important face-to-face meeting with your prospective employer if you want the job.
Interviews can be very nerve-wracking,. However, you should always remember that the client is already interested in you as a potential employee, since they have seen your CV - the hardest bit is over!
And now here are a few tips that might help you to do your best in an interview and also make the interview process a little easier!
Preparation for the Interview
The Interview Process
Discussing Salary Details
Potential Interview Questions
Preparation:
Always find out well in advance exactly where the interview is, and how to get there.
Double check the address and directions. Look up the correct tube, bus, BR connections and timetables, and check and allow for any delays.
Be clear for which position you are being interviewed and, if possible, do some research about your future employer; it shows you are keen and will add to your confidence.
Make every effort with your personal presentation and always look very smart - a suit is usually the appropriate dress.
Make sure you have a copy of your CV and references to give to the interviewer (it's a good idea to take these in a folder so they are kept neat and tidy).
If you cannot attend the interview, call immediately to give as much notice as possible and a more appropriate date and time can be scheduled. Don't just fail to turn up - whatever the reason - at least call.
Aim to arrive 5-10 minutes early, but no earlier; it can be annoying and leave you 'stewing' for too long. If you arrive too early, have a coffee somewhere.
Don't be put-off by the outside of a company's building: appearances can be deceiving.
Don't be put off by the interviewer. Sometimes interview techniques can appear very formal or unfriendly. Also note that the interviews are often firstly conducted by people from other departments who you may not be working with.

The Interview:
Once seated, get comfortable: e.g. if it's hot. take off your jacket. This will enure that you won't fidget throughout the interview.
Listen carefully to the questions and wait for the interviewer to finish; don't interrupt. If you haven't understood the question properly, ask the interviewer for further clarification. Answer as fully as possible.
Always be positive and enthusiastic. Don't speak negatively or moan about past employers or people from work. Also, don't lie about anything - you might not look convincing and if you are checked up on and caught out, it will cost you the job.
Be confident at the interview, as this will give the interviewer a good overall impression of yourself.
Keep looking the interviewer in the eyes: it helps you pay attention to exactly what's been said and asked, and it also shows confidence.
Show personality - the interviewer has already seen your qualifications and experience on your CV, they have called you for an interview to meet you and assess your personality. Thus, show that you are keen, enthusiatic and interested in the position and company.
Don't come away from the interview unsure of anything to do with the position, e.g, what the main responsibilities and duties are; who you'd be reporting to; where the position fits into the department/company etc. It's perfectly okay to ask these kinds of questions and will make you look keen and serious about the position.

Discussing Salary Details:
People often wonder when to approach this sensitive subject. If you have any salary queries the best time to mention them is at the end of the interview if the subject hasn't already been brought up. This will show you to be keen and interested in the position and responsibilities, not just the money!
Always ensure you leave the interview saying that you are very interested in the post and would like to be considered very seriously (if this is how you genuinely feel).

Potential Interview Questions:
Tell me about yourself.
What are your interests outside work?
What motivates you?
What are your strengths and weaknesses?
Where do you want to be in 2 / 5 / 10 years time?
How do you see this next job fitting into your career?
What are your short term and long term goals?
What has been your greatest achievement to date and your greatest regret?
Tell me about some of your accomplishments - both in your previous jobs and outside?
What duties do you particularly enjoy?
What do you enjoy doing least in work?
What first interested you in this job?
Why do you want this position?
Why do you want to work for our company?
Why should we employ you?
What qualifications do you have which you feel make you suited to it?
What would be the advantages to you joining us?
What would be the most challenging aspects of this job?
In what way could you make your best contribution?
Do you work well under pressure?
What to you is a pressurised environment?
Do you wok well with people?
How do you feel about working in an environment where.........?
What are the most important skills and attributes a 'Payroll Admninistrator' should have?
What are your reasons for leaving your previous employment?
What are your salary expectations? How have you arrived at this figure?
Do you have any questions you would like to ask? (ALWAYS make sure you can think of a few, as this shows you are interested in the job).


A CV and cover letter is often all a recruiter or prospective employer has to judge you on, so using a professional consultancy to write your CV could be one of the best investments you can make.
Click here for your CV Appraisal.